News,
May 2018 Eco-Extraordinaires
May 01 2018
Check out this month's local leaders in green.
Do you know a DuPage County organization or person that deserves some green kudos? Email carrie@scarce.org to explain who you think should be one of our next Eco-Extraordinaires.
April is quite the month for earth-friendly actions! Read on to see the achievements of local community members and organizations. Don't miss more highlights from high eco-achievers in our April Environmental Flag Awards post.
Villa Park Police Station Joins Medicine Collection Program
In April, the Villa Park Police Station joined the 20+ other drop-off sites around the county offering safe disposal for medications. The medicine disposal program protects waterways from contamination and also protects public health by removing medicine from homes, reducing the risk for abuse. The station has an RxBox in their lobby available for residents to drop off unwanted medicine (over-the-counter or prescription) Monday-Friday 7am-7pm and Saturdays 9am-5pm. All pills should be emptied into a zip-lock bag, and liquid medications should remain in their container and placed in a separate baggie. Thank you for bringing this program to your community!
---
York Center School Student Conservation Club Successfully Campaigns for Biodegradable Straws
Lombard – After learning from SCARCE about the incredible amount of waste created each day from disposable straws (enough to fill 125 school buses!) and their impact on aquatic life, students in  the York Center School Conservation Club decided they wanted to ditch the plastic for a more environmentally friendly option. Students worked with staff and their food service company and to get biodegradable straws for their school. Check out the response the announcement got in the cafeteria here. Way to show how everyone can make a difference!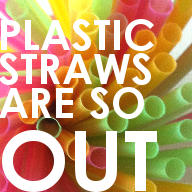 ---
Downers Grove Sanitary District Achieves Net-Zero Energy
In 2016, the Downers Grove Sanitary District resolved to operate a net-zero wastewater treatment facility. Traditionally, wastewater facilities are heavy energy consumers. Thanks to upgraded equipment that reduced energy demands (some uses half as much energy as the 1970's machinery) and allowed for additional energy recovery from sewage solids, they were able to produce as much energy as they use starting in February 2018. The facility treats wastewater for most of Downers Grove, and parts of Westmont, Woodridge, Lisle, Oak Brook, and Darien.  Learn more about how they achieve net-zero here. Way to be an example of sustainability in your field!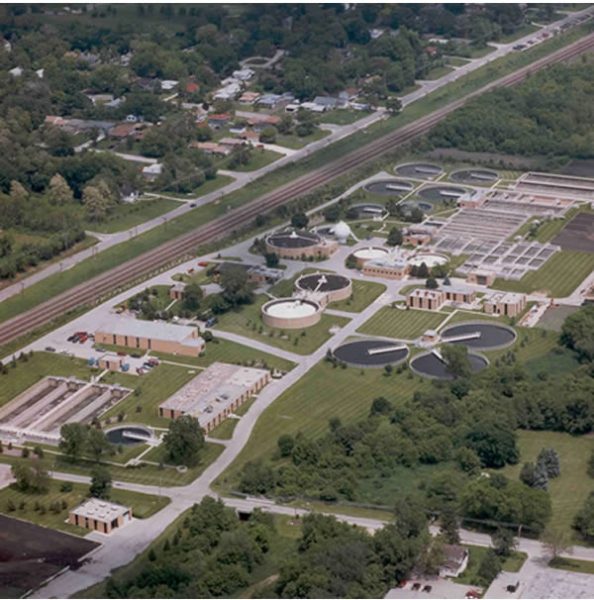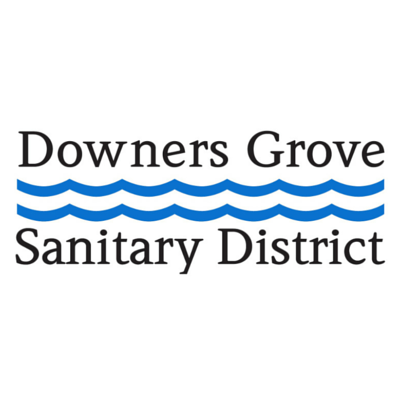 ---
Winfield Middle School Students Present LED Upgrade Benefit Analysis to Village
Winfield – Winfield Central School 6th-8th grade students recently presented how a village-wide LED lighting upgrade could save energy and money to the Village President and Public Works Committee. The class calculated that LED street lamps would have a 21 year payback – more with labor included. However, they also researched funding sources to reduce the cost of the project and found financial incentives from ComEd. Way to tackle a real-world problem and pursue positive actions for the environment in your community. Great work! Read more here.
---
Aurora – Students at Waubonsie Valley High can charge cell phones, tablets and laptops with renewable energy. Thanks to dedicated students and a donation from a former superintendent, Waubonsie Valley High School recently re-configured an old solar array to run four charging station in a student area.  Students conducted research and worked with the Indian Prairie Education Foundation and Waubonsie administrators to make the project reality. Awesome job!