Illinois Waterway Cleanup Week
September 10, 2017

-

September 16, 2017
Event Navigation

Get Your Classroom or Community Group Involved in the first annual Illinois Waterway Cleanup Week!
Be a part of the solution to reduce global waterway pollution! It can be as easy as attending a local litter cleanup, organizing a #PickUp5 initiative with your eco-club, or creating awareness through a storm drain medallion project.  Whatever you choose, you'll be a part of a community effort with global impacts. Participate in citizen science by reporting your findings with the CleanSwell app.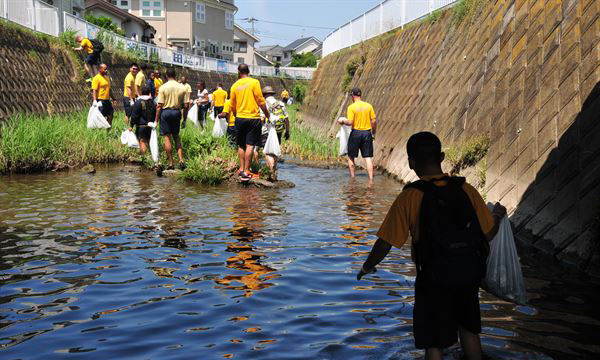 From the Illinois Global Scholars:
From the shores of Lake Michigan to the banks of the mighty Mississippi and all ponds, lakes, and streams in between, Illinois depends on its waterways for agriculture, recreation, drinking water and much more. Unfortunately, our waterways are too often filled with garbage, toxic chemicals, and more.
Go Further
Learn more about DuPage County's Adopt-A-Stream Program on Sept 28th to get involved in on-going citizen stewardship of a local waterway.
Related Events