CavesLIVE! A Distance Learning Adventure
March 14, 2018 @ 11:00 am

-

11:45 am

CDT

|

Free
CavesLIVE: A Distance Learning Adventure explores the world of wonder that awaits just below the surface.  REGISTER NOW to learn about the specially adapted animals, beautiful mirror pools, sparkling crystals, domed caverns, and twisting tunnels that lie just below our feet in many areas around the world and even on other planets! Caves provide just one connection between our everyday lives and this rich underground ecosystem. Join scientists and CavesLIVE for an exploration of the world beneath our feet, and find out how we are connected to these amazing underground resources.
First, watch  "CavesLIVE: Bringing Caves and Karst to Light" available on CavesLIVE.org in February 2018.  Then join in on March 14 at noon Eastern Time (11am Central) for a FREE, LIVE Q&A program at Luray Caverns in Virginia. Scientists will be available to answer questions from students and others.
Multiple viewing options are available. Choose the best way to watch and participate:
The goal of CavesLIVE is to raise awareness and understanding of caves and karst – a  resource that is seldom seen and considered mysterious – and connect it to people's everyday lives.
Teacher Resources
CavesLIVE.org has plenty of resources for teachers to get their students engaged before the live webcast, including lesson plans with connections to National Science Education Standards, Benchmarks for Science Literacy, and NGSS. The program is primarily aimed at grades 4-8.
Find lesson plans about caves, karst and groundwater
Learn about how caves and karst are inextricably connected to the surface
Learn about how nutrient and energy sources reach into the subsurface, sustaining thriving communities of biota of all sizes
Learn about how people have used caves to sustain life, for their cultural and spiritual practices, and for science education and fun
Understand the role of citizens, public land management agencies, and non-governmental organizations in managing, protecting, and conserving natural resources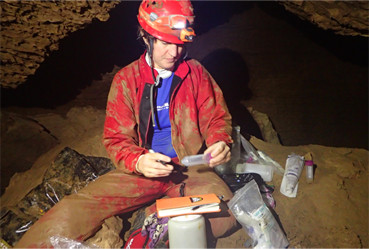 You can check out more free distance learning adventures in English and Spanish on www.FSNatureLIVE.org including ClimateChangeLIVE, GrasslandsLIVE, BatsLIVE, MonarchsLIVE, FreshwaterLIVE, and others!
Related Events